About RBF Productions
RBF-productions-NL provides the following (but not limited to) services:
Creation of full costumes or singular pieces. Costumes can be bought or rented.
Modelling a character at your event, fully expressed according to how the character should act.
Props can be requested using a variety of materials, all of which are for visual appeal only and cannot be used as real weapons.
Set or decor pieces / diorama's can be manufactured, for theatrical purposes or photo oppertunities at events.
Weathering techniques can be applied to any item, costume related or otherwise, to give them a used, contrasting and dirty look.
Any creative idea is unique and individual. Do you have an idea that does not fall into the above mentioned categories and believe the services of RBF-productions-NL could be of use to you? Feel free to contact RBF's and we can exchange creative thoughts and plans!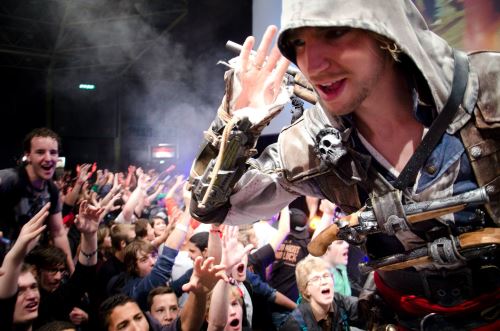 If you have any questions or requests, you can send an e-mail. Please keep in mind Rick has to carefully plan and execute requests and assignments in order to be able to deliver the highest quality and detail in his work. Requests can only be accommodated as time permits but feel free to ask about placing a request. We'll do our best to give you a probability, time and price estimate, as well as a duration of the order.